When I first moved to Costa Rica a few months ago I was astonished at the sheer number of little parakeets flying around town.  They wake me every morning with their silly chatter, they fly in large flocks, the drop nuts and mangos on my head and in my pool.
See pictures and learn more about this pranksters…click here.
My friend Camilla and I headed south for adventure last week.  We were shocked at how many Scarlet Macaws we saw flying, usually in pairs.  Nineteen in all in 2 days!  A pair was even flying along side the car.
Learn more and see pictures on the Costa Rica Guide.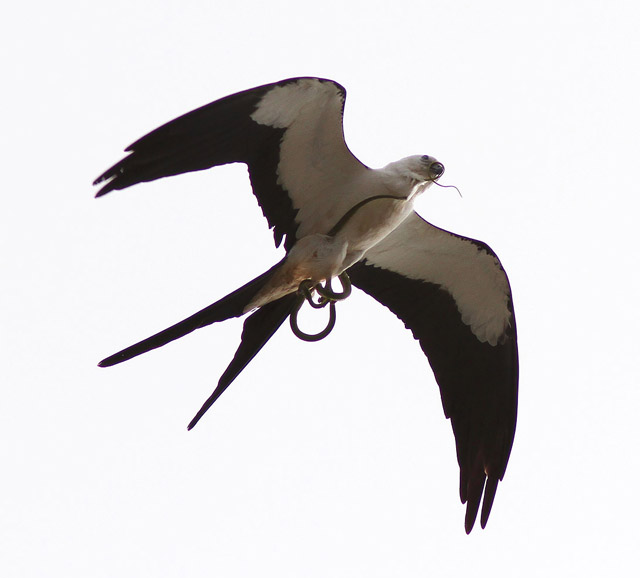 One of the most interesting birds we saw was a Swallow Tailed Kite.  Check out the Wikipedia page here
In Costa Rica we have an abundance of Tanagers including the Cherrie's Tanager, the Blue Grey Tanager and many more!  Perhaps you would like to take a bird tour.  Check out tours here.
I've only seen Grey-headed Chachalaca in Nicaragua and Costa Rica.  Check out this interesting video and notice the parakeets cannot keep their chatter even out of a video highlighting the Chachalaca!  Great video of a couple of Chachalacas.
My friends…this is just a tiny sampling of what my beautiful home, Costa Rica, has to offer.  I highly recommend a visit.  If you need help with a glorious itinerary please feel free to contact me.
I head out tomorrow to fund my Costa Rica life with my wonderful job that I truly love.  The rest of this year I will have the fortune to travel to Alaska, Ireland, The Carolinas, New England, to the beautiful Sierras in California, New York's stunning Hudson Valley, Nashville and the Smokey Mountains, and will spend the New Year at the Rose Parade!  I don't take a minute of this for granted and I know that I have been blessed greatly.
Blessings to my readers and please subscribe.
Polly